Travis Avenue Elders
The Elders serve to shepherd and to give oversight to the people of God known as Travis Avenue Baptist Church. In doing so they strive to fulfill their role described in I Peter 5:2-3: "Be shepherds of God's flock that is under your care, serving as overseers- not because you must, but because you are willing, as God wants you to be; not greedy for money, but eager to serve; not lording it over those entrusted to you, but being examples to the flock."
Meet our Travis Elders
Drew Erickson, Lead Teaching Pastor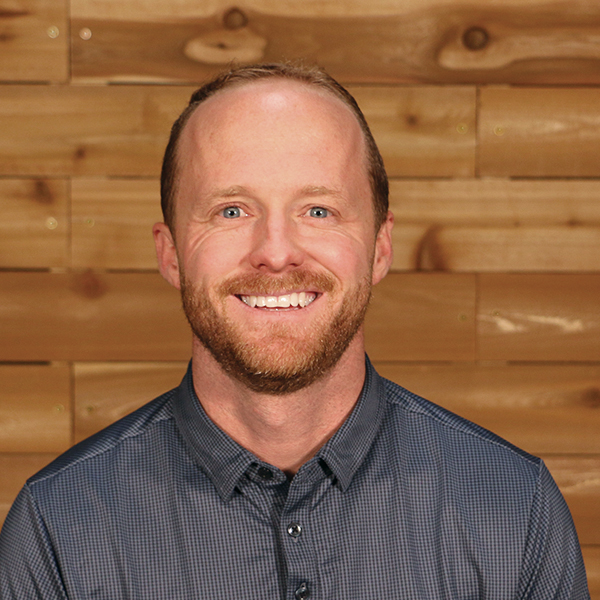 Drew Erickson serves alongside his wife, Hailey and their five children, Connor, Reece, Hadleigh, Duke, and Lucy. Drew has been licensed in Ministry since 2006 from Lakeside Baptist Church in Canton and was Ordained to Ministry in 2009 at Travis Avenue Baptist Church. He is currently working on his Ph.D. in Homiletics with a minor in Pastoral Ministry at Southwestern Theological Seminary and is expected to be completed by the Spring of 2021. He has also obtained his Masters of Divinity from SWBTS in May 2008 and has a BBA in Finance from Dallas Baptist University. Throughout his ministry, he has served as an adjunct professor of preaching at Southwestern Baptist Theological Seminary, Student Minister at Travis Avenue Baptist Church, and Student Minister at Lakeside Baptist Church. His heart for pastoral ministry is to engage and encourage the church to reach the lost and make disciples of every tribe, nation, and tongue.
Bernie Hargis
Bernie Hargis has been a Travis member since 1982. He and Barby began serving at Travis by teaching a year-old Mission Friends class in 1983 but promoted two years later to a young adults Sunday Morning Bible Study class, which they still teach. Bernie served as a Deacon for 19 years before joining the staff as head of communications and, eventually, associate pastor of church administration. He retired in 2016 and has resumed his deacon service.

Bernie is from Warren, Arkansas and came to know Jesus as Lord and Savior at age 16 after struggling over the difference between church involvement and a real relationship with Christ. He studied journalism at Ouachita Baptist University in Arkansas and earned a master's degree in film from Northwestern University in Chicago. After school, Bernie moved to Fort Worth to join the Southern Baptist Radio and TV Commission. He worked there as a producer for 30 years. That's also where he met a co-worker, Kay Leitch, who introduced him both to Travis and her sister, Barby. Bernie and Barby raised one daughter in Travis. Bernie's testimony from the Elder Meet and Greet can be viewed here.
Charlie Erwin
Charlie Erwin was raised in Fort Worth and was saved in 1993. He was deeply involved in Young Life at Paschal High School, where his faith began to grow under the guidance of several adult leaders. In college at West Point, Charlie faced many of the same struggles Christian students face, but his YL leaders continued to reach out and challenge him. They continued to challenge him to grow after he graduated with a degree in mathematics, trained as a Ranger, and ultimately deployed twice to Iraq.

In 2005, Charlie married Dr. Jamie Walker Erwin, who grew up in Travis. In 2008 Charlie left the Army and the Erwins moved to Birmingham, Alabama, where Jamie did her residency in obstetrics and gynecology. Charlie also earned a second undergrad degree plus a master's degree from the University of Alabama-Birmingham in civil engineering and construction management. In 2012 they moved back to Fort Worth and joined Travis. Charlie has been deeply involved as a Bible Study Fellowship leader, leader in Travis' Call of the Wild sportsman's ministry and, more recently, in taking on some Bible teaching assignments. He also has served on the boards of the local Young Life organization and ROCK (Refuge Outfitters for Christ Kingdom) which provides Christian hunting and outdoor experiences for deserving youth. Charlie and Jamie have two children, Georgia (7) and Henry (3). Charlie is a project manager at Freese and Nichols. Charlie's testimony from the Elder Meet and Greet can be viewed here.
Dane Petty
Dane Petty moved at age 7 with his mother and brothers to Aledo. He was saved at First Baptist Aledo at age 12 but, out of shyness and fear of getting hugs from lots of adults in his church, Dane put off baptism until he was 16. A part-time job with an investment company turned into a career that is still going strong 19 years later. He now is chief operating and compliance officer with OverRidge Wealth Advisors in Fort Worth. Upon his post-college move to Fort Worth, his mother urged him to get involved in a men's Bible Study and a local church. Dane's subsequent involvement with Bible Study Fellowship led to his joining Travis with his then-new bride, Chelsea.

Dane's first service role at Travis was working with Upward Basketball. He then was invited to teach youth, where he and Chelsea still are 11th grade leaders. Dane was elected as a deacon, serves on the nominating committee and has helped with The Christmas Store and other ministries. And he's committed to discipleship: he is currently being discipled by a good friend at work and has a heart for discipleship with Travis students and other men the Lord has placed in his life. Dane and Chelsea have four children: Will (8), Miranda (7), Sam (4) and Olivia (18 months). Dane's testimony from the Elder Meet and Greet can be viewed here.
Jim Smith
Jim Smith joined Travis in 2012. He and Beverly are members of the PraiseSingers and are involved in the Community Ministries and Mercy Clinic, where Jim's fluency in Spanish is of great value as a translator, witness, and sometimes-preacher. Jim also teaches the Sanctuary class on Sunday mornings and serves as a deacon.

Jim's from Oklahoma City, where he was saved at age 8. He studied psychology at the University of Central Oklahoma, where he met Beverly, and earned a Master of Divinity Degree from Golden Gate Seminary. While in school, he began preaching at the Union Gospel Mission in San Francisco, then served as pastor at First Baptist, Keyes, California, before being called as a teaching elder at the Church of the Open Door in San Rafael. After six years there, the Smiths planted a Church of the Open Door congregation in Mexico City. But their daughter's serious illness and a traumatic event forced them to return to the U.S. after only a year. They moved to Fort Worth and Jim transitioned to the business world where he was an owner and officer of his family's oil industry services company, Alpha Oil Tools. For many years, the Smiths were members of Retta Baptist Church, where they taught young adults and Jim served as a deacon and on various committees. They later moved to Celebration Fellowship in Fort Worth, a unique Baptist church focused on aiding those recovering from addictions, where Jim again served as an elder. Jim's testimony from the Elder Meet and Greet can be viewed here.
Larry Thompson
Larry Thompson came to Travis, and to Fort Worth in 1969, in time for his senior year at Everman High. During that year at Travis, he met his future wife, Joy, in Youth Choir. Larry studied psychology at Texas A&M and law at Texas Tech. Larry and Joy came back to Travis in 1977 after law school and have served most prominently as Bible study leaders ever since, working with college students, 5th graders, young adults, median adults and, for more than a decade now, the un-graded Koinonia Sunday Bible Study Class. He also has served as a deacon, deacon chairman, international mission trip team member, and committee member and on various task forces and special purpose teams engaged in a variety of ministry activities. He also has been involved with Travis' service to George C. Clarke Elementary.

At age 9, in Odessa, Larry came to know Jesus as Lord and Savior. His spiritual life began to blossom as a college freshman through a program of intense Bible reading and study that has continued and grown across his adult life. Larry and Joy raised their three daughters, all now married, in Travis. He spent most of his professional life as an assistant district attorney in Tarrant County, the last 14 of those years representing the Tarrant County Hospital District. He retired from the DA's office in 2018 and now serves as General Counsel for Acclaim Physicians Group. Larry's testimony from the Elder Meet and Greet can be viewed here.
Dr. Terry Coy
Dr. Terry Coy is from Oklahoma City but grew up in Chile, the son of Baptist missionaries. He was saved at age 7, then returned to Oklahoma City at age 16 to finish high school and attend college. After a few years struggling with his faith, Terry' relationship with God began to grow in 1980. In 1986 he joined a Biblical counseling practice in Oklahoma City. The Coys moved to Fort Worth in 1992 to study at Southwestern Seminary, where he earned Master of Divinity and Ph.D. degrees.

Terry, Sandy, and their two now-grown daughters joined Travis in 1992. Terry and Sandy have been members ever since - except for a couple of years when they worked with a small church plant in Arlington. At Travis and elsewhere, Terry has served as a deacon, Sunday School teacher, director of discipleship, decision counselor, and choir member. For many years at Travis, his direct involvement was limited by his work with, first, the Tarrant Baptist Association (director of church planting) and then the Southern Baptists of Texas Convention (state director of missions). Today, Terry teaches adjunctly at Southwestern, B.H. Carroll Theological Institute and Missional University. He also occasionally preaches in other churches and at Travis. Terry's testimony from the Elder Meet and Greet can be viewed here.